new
improved
User management
Hi there 👋
We keep building on the admin role.
Users with an Admin role can now see and edit all teams belonging to their accounts from their Settings > Teams.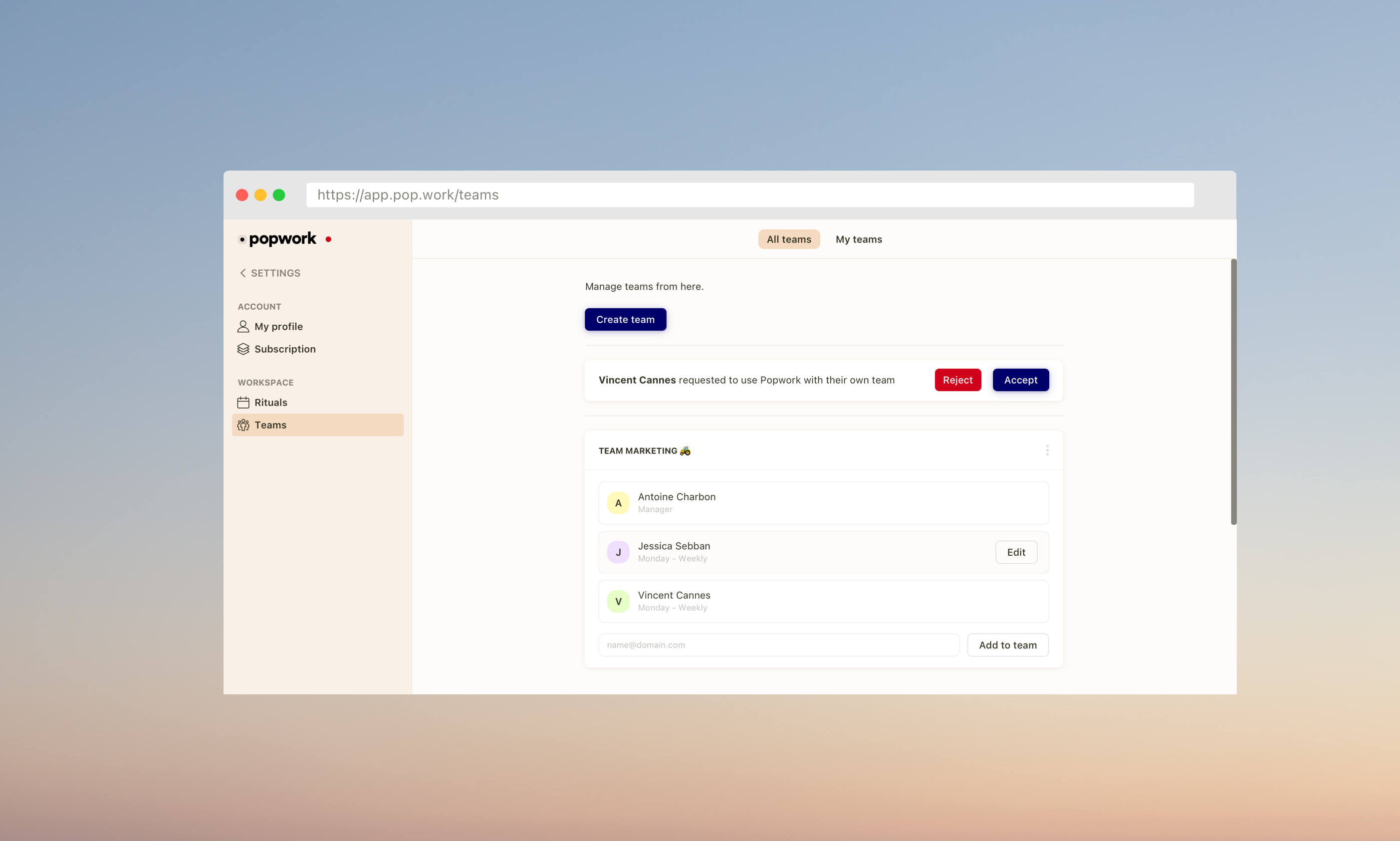 Admins are now able to see who's on a team and add or remove team members for every team. They will soon also be able to change managers and manage admin roles - for now please reach out in the chat to do so.
Improved all scroll bar displays to make them more visible
Made comment in the Workload question not mandatory
Made Achievements question not mandatory
If you like to know what we're building next, check our product roadmap.
The Popwork team 🤟