Hey folks - we're on a roll!
We've added a few more bricks to your insights
Dashboard
⚡
Zoom in on team member mood & workload insights 🔬
You can now access individual team member insights by clicking on any profile in the
My team members
recap table. This will open a side panel where you will find:
Mood evolution (over the past 3 months)
Most selected mood answers (over the past 3 months)
Workload satisfaction (over the past 3 months)
With these insights, you should be able to understand the mood dynamics of each person on your team.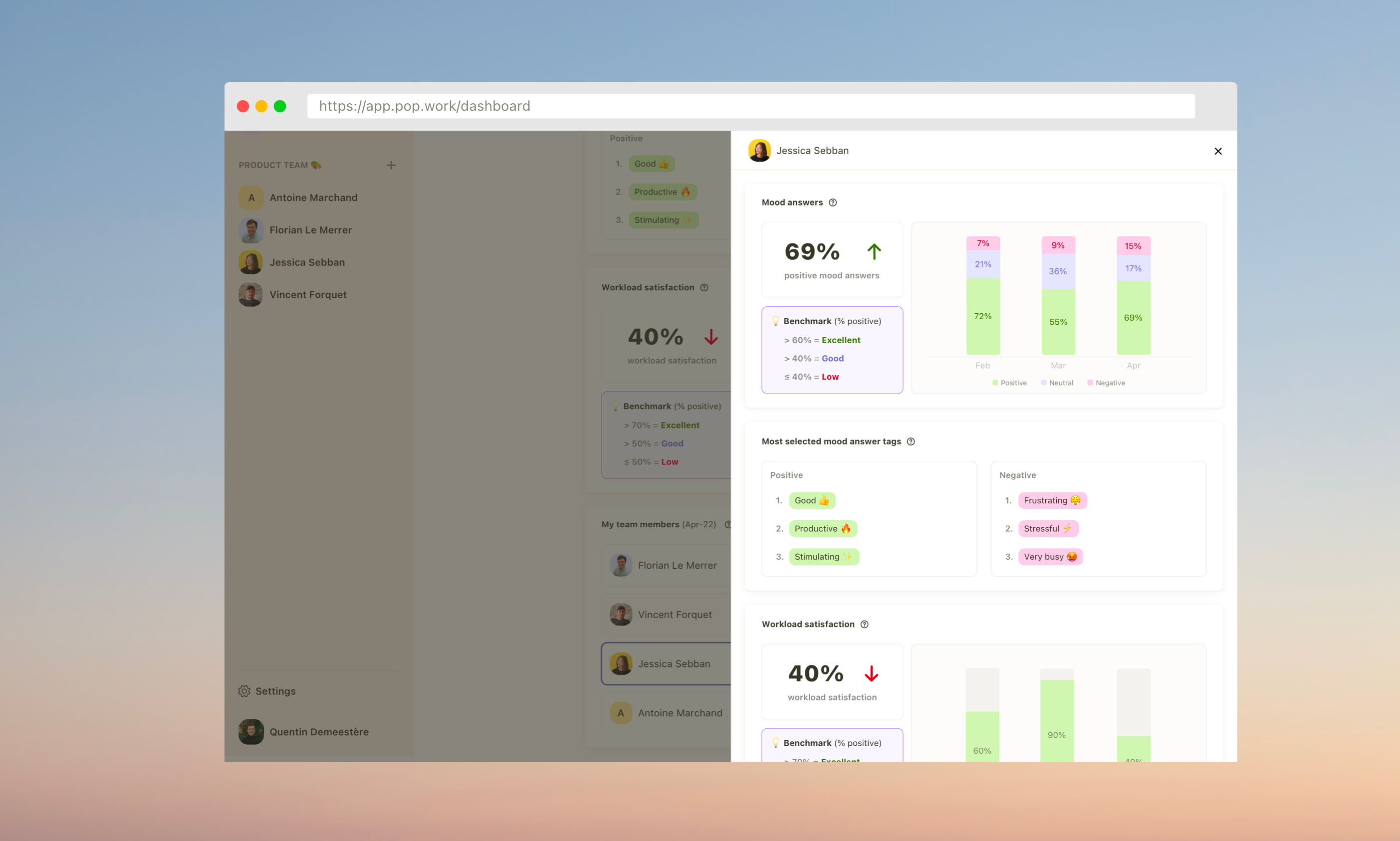 To access these individual insights, go to your
Dashboard
> scroll down to
My team members
table > click on any of your team members.
Get a consolidated view on all your teams 🚁
If you manage several teams on Popwork, you can now benefit from a consolidated view of your insights. Indeed, you can select the
My teams
view to view insights across all your teams or choose to select any specific team to focus on its members only.
The available insights are the same. Whether you are on the
My teams
view or focusing on a single team, you will see:
Mood evolution
Most selected mood answers
Workload satisfaction
My team members recap table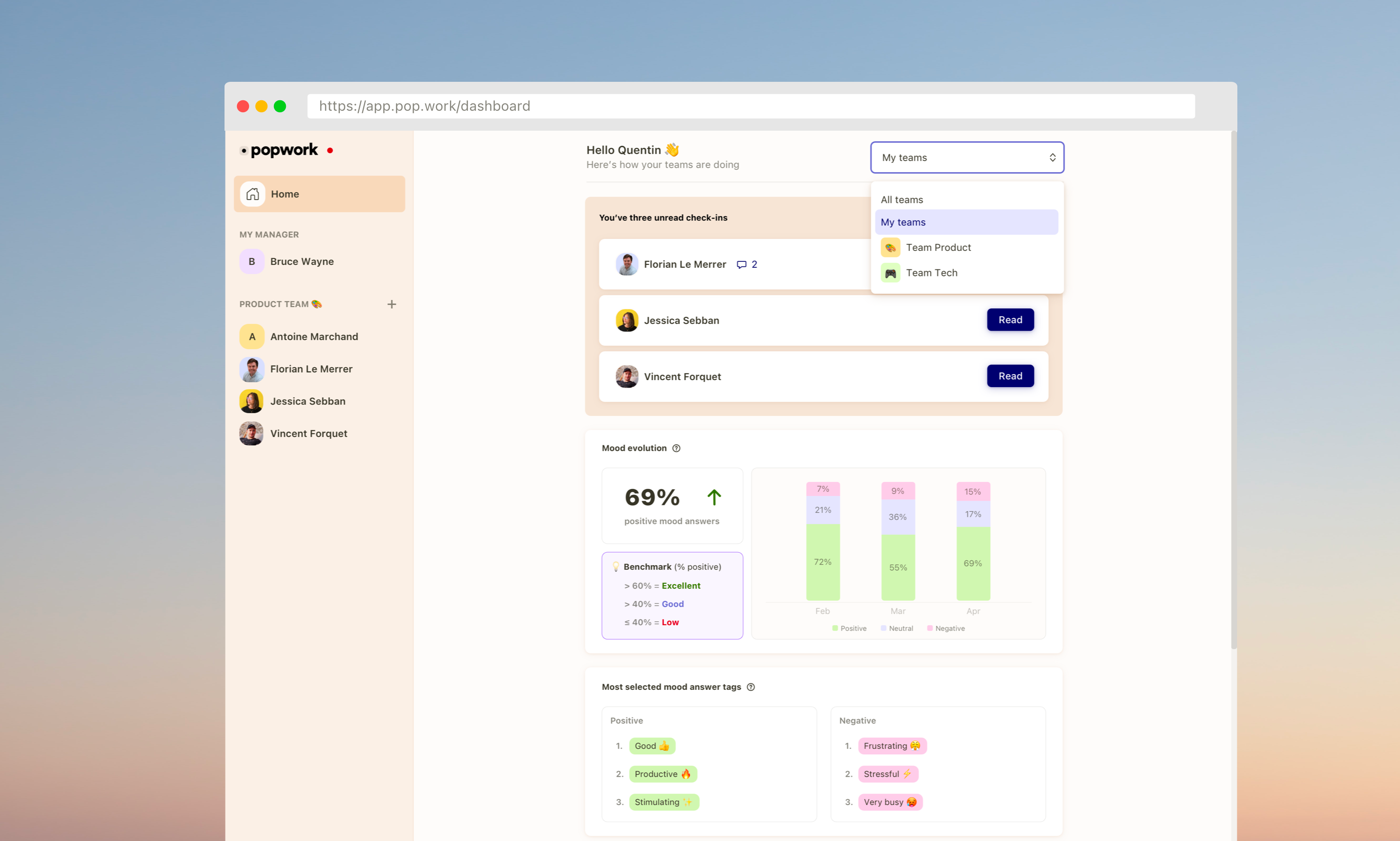 To switch views, simply use the switch button at the top of your
Dashboard
page.
The Popwork team 🤟