Preparing and following up on one-to-one conversations can be time-consuming and complex. It should be simple and fast when using Popwork.
We are super excited to introduce Threads and Templates
.
Using Templates, it becomes easy to create an agenda or to take note of next steps.
Threads make commenting, answering or following up straight forward.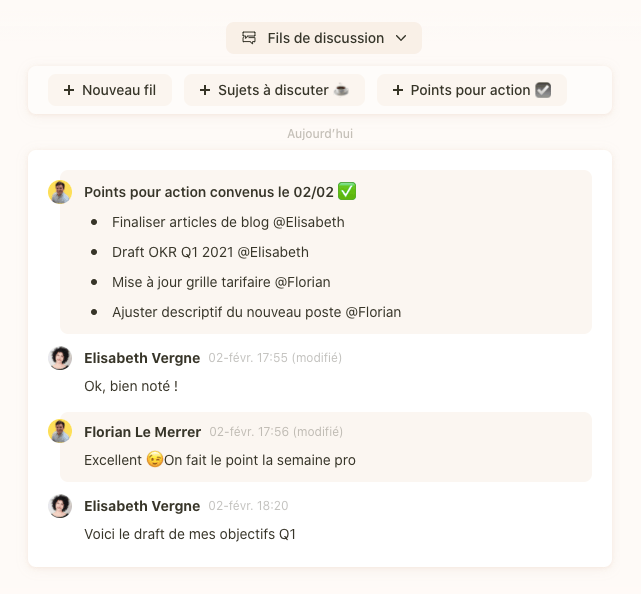 In the process, we also solved an annoying bug which was crashing the app when copying content from one note to another.
We want to make Threads and Templates a powerful tool for you: share your feedback and ideas with us!
The Popwork team 🤟