As the number of new teams using Popwork keeps growing, we felt we had to refresh the way managers get started with Popwork.
Now, you can get your team onboard autonomously in a few minutes following a 3-steps onboarding process.
You should also feel more supported along the way as we have added contextual guidance and explanations.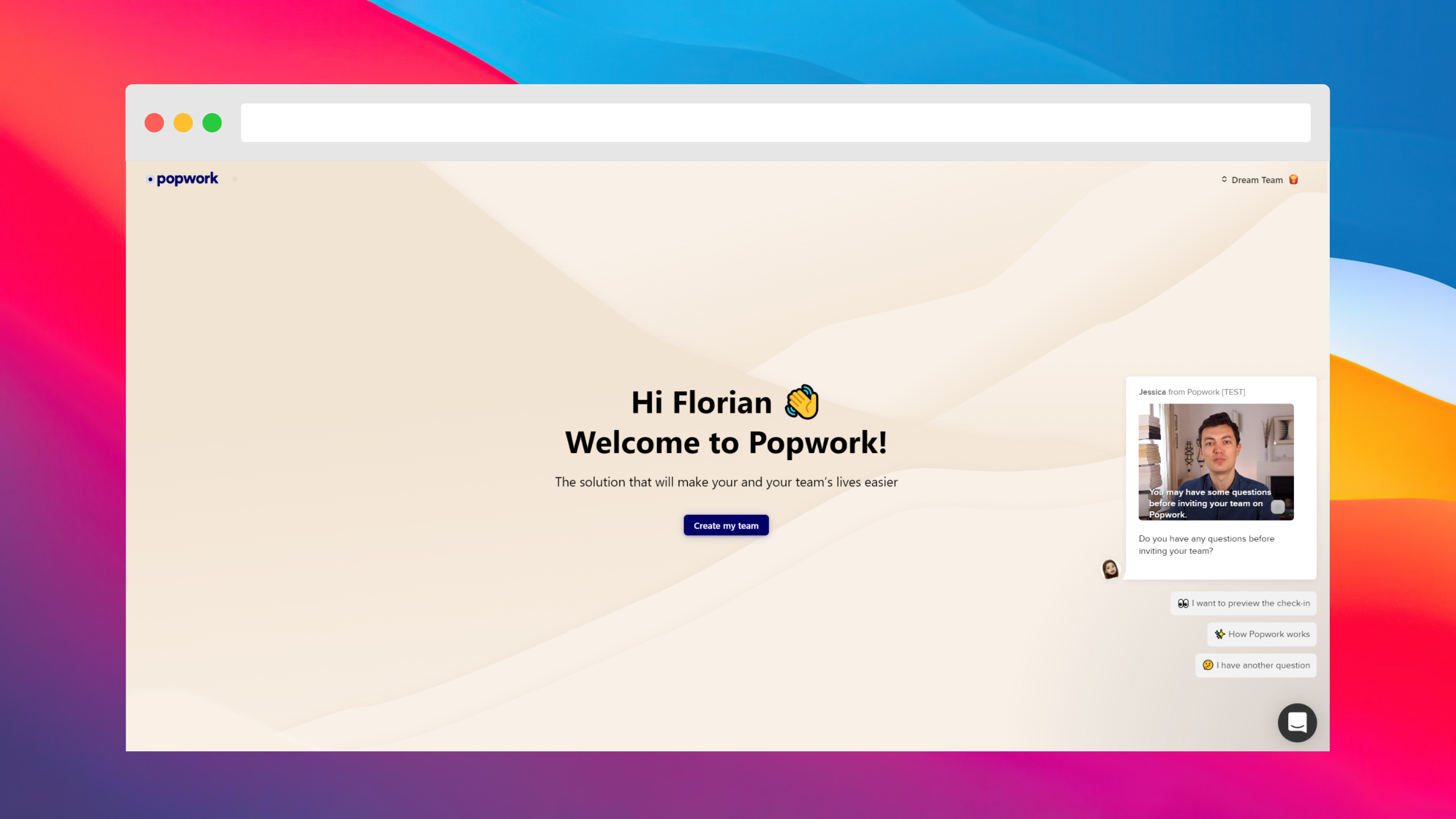 For instance, you are now offered to preview a check-in or get answers to the most frequent questions while onboarding your team.
We'll keep improving this first step of the Popwork journey on a continuous basis so we would love to hear your feedback in the chat!
The Popwork team 🤟