One of the things team members love most about Popwork is how simple it is to check in with their manager.
We didn't take it for granted and are now bringing the check-in user experience to the next level!
When completing your check-in you can now:
👀

Be more focused

on the question itself and on your answer
⚡

Navigate faster

thanks to shortcuts and scroll navigation
👌

Review more easily your answers

before sharing
Please try it yourself! We would love to hear your feedback.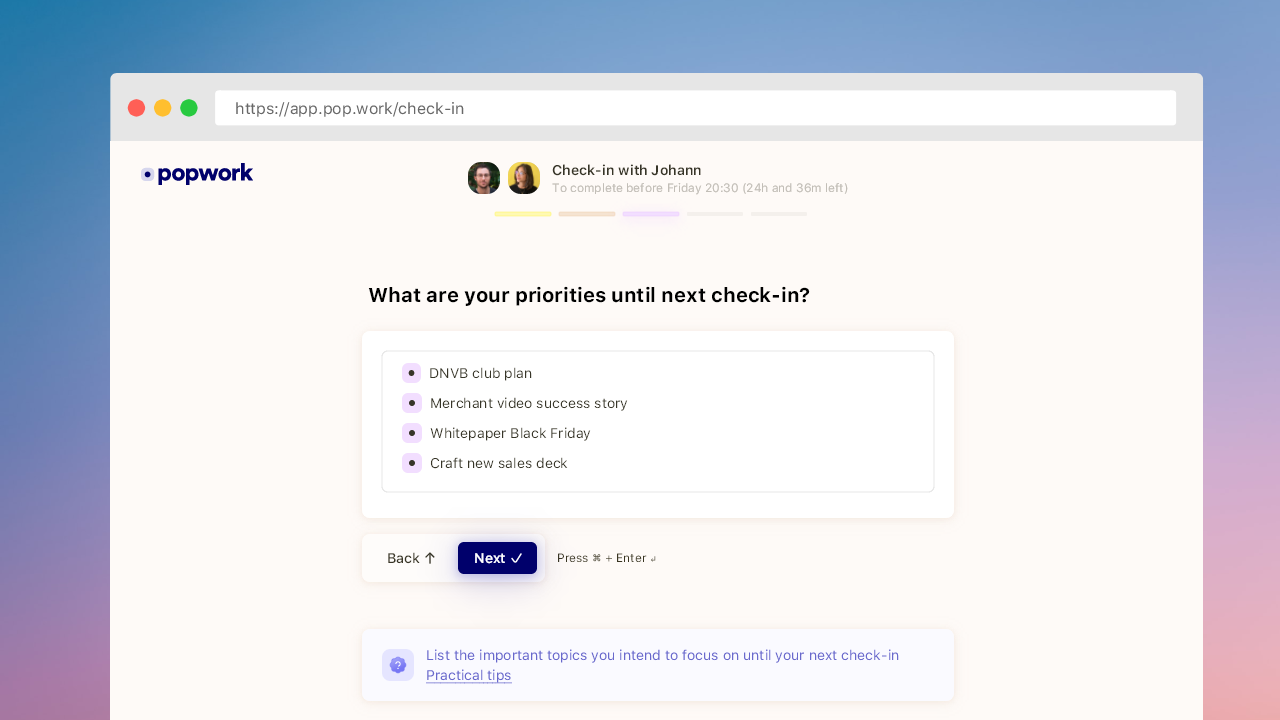 Some further improvements are coming very soon, including easy access to historic answers while checking in.