If you often have the blank sheet syndrome when checking in, you will love this new feature!
It's now easy to access past answers while checking in. For instance, scan your past priorities when answering the achievements question.
Browse your historic answers right from your check-in screen, only one click needed. If you feel you need to access your entire workspace during your check-in, just click on the new quick access link.
Give it a try in your next check-in! We would love to hear your feedback.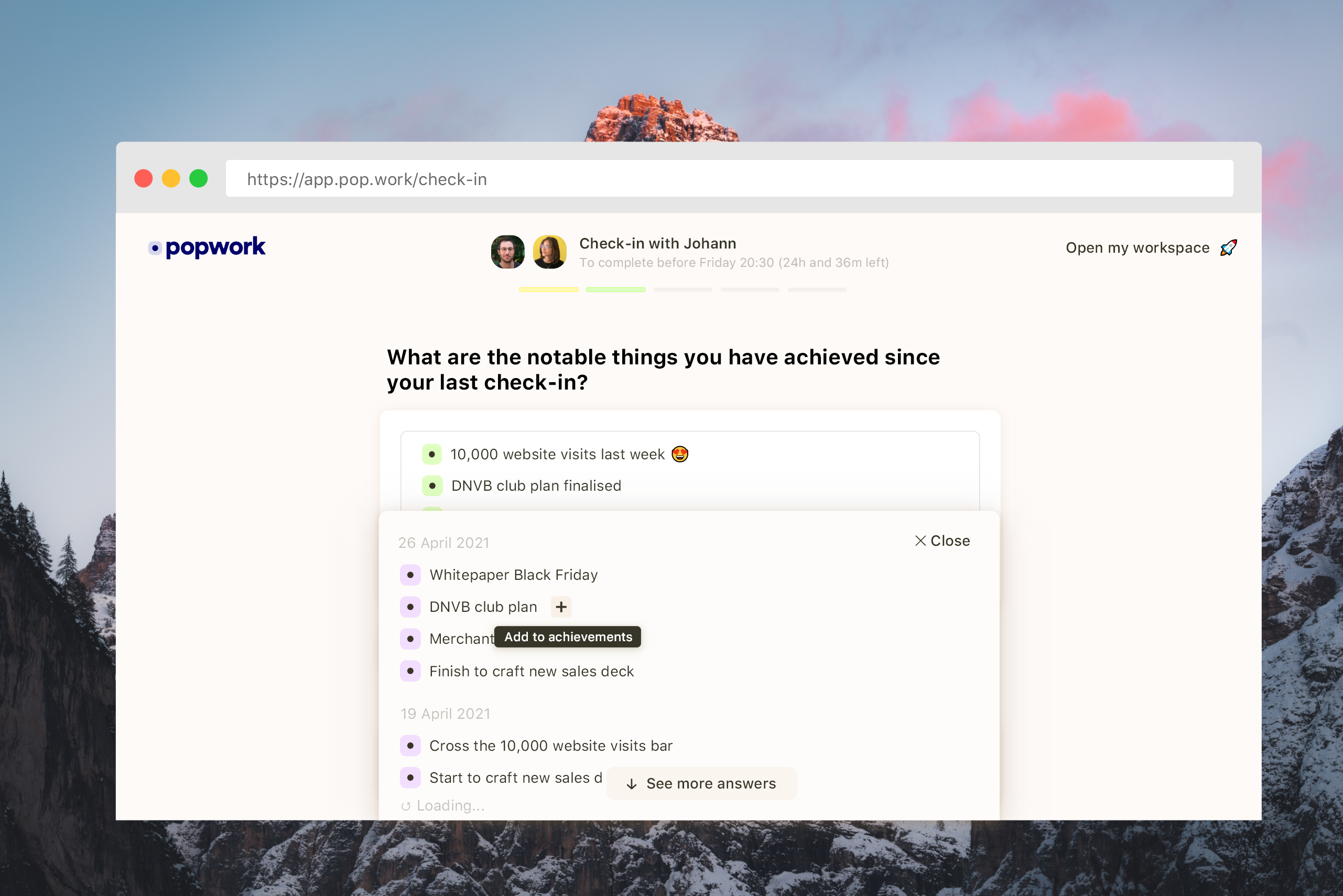 In the process, we also fixed a bug which was preventing some users to open inline pictures properly.
If you are curious about what we're building next, check our
product roadmap
.
The Popwork team 🤟