Hi there 👋
Today we're making things simpler for organizations using Popwork across several teams by introducing a new Admin role.
More and more organizations are using Popwork for hundreds of team members making the addition of an admin role a necessity! Over the coming weeks, admins will gain access to the tools they need to properly manage their account: user management, in-app billing and global engagement metrics.
To start with, we've added admin access to global engagement metrics.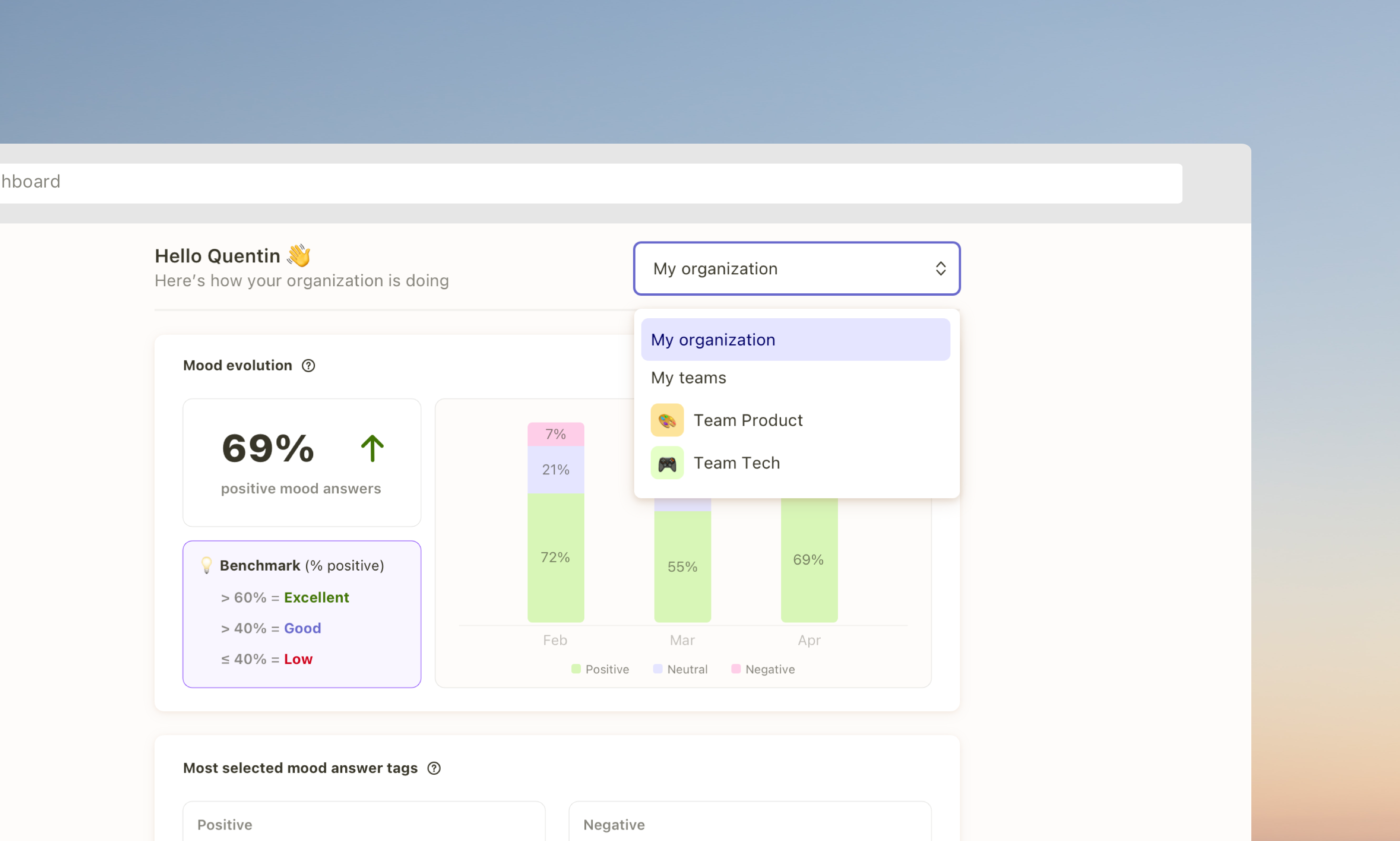 Admins can now access global engagement metrics for their organization. All the info shared between managers and team members in Popwork stays absolutely confidential - this will never change. What's new is that admins can now access aggregated values for mood and workload at their organization level.
To access these insights, admins need to go to Dashboard and select the
My organization
level in the top right drop-down menu.
We will continue to add new features to the Admin role to give them all the tools they need to manage their Popwork account smoothly. Next in line are our user management interface and in-app access to your Popwork subscription and invoices.
Fixed issue preventing new manager to complete their onboarding
The Popwork team 🤟