Managers can now visualize which questions are going to be asked in the upcoming check-in for each of their team members. Always useful when you use custom questions or have monthly mood or objectives updates coming up!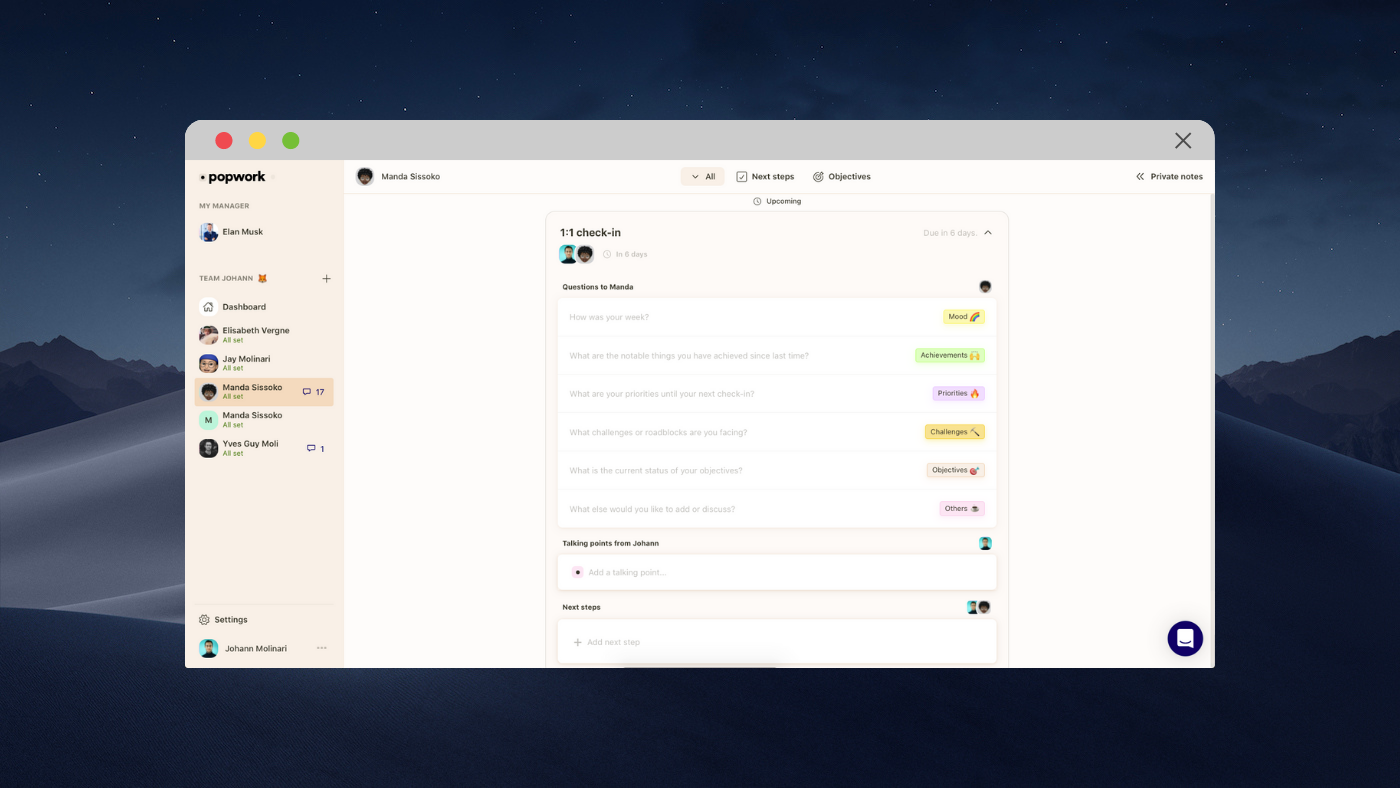 To visualize an upcoming ritual on Popwork, go to your team member's workspace and uncollapse the
upcoming ritual card
by clicking on the arrow symbol. You will be able to see each of the questions of the given check-in.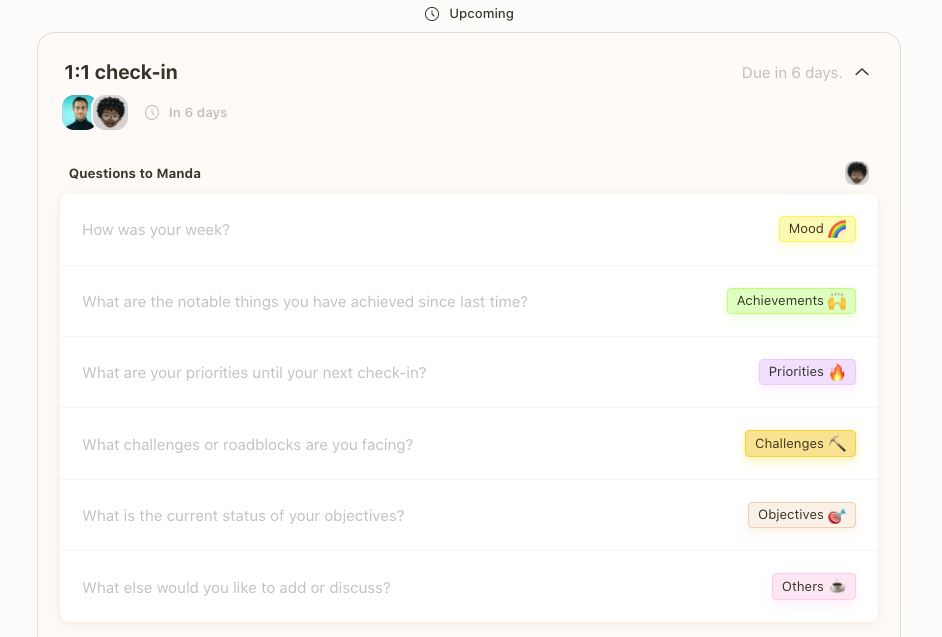 Managers can also prepare the upcoming 1-to-1 meeting by adding topics they want to discuss in the
Manager's topics
card or add action items in the
Next steps
card.

The Popwork team 🤟