Hi guys,
We've just added an important new feature to Popwork: managers now have access to new insights on their teams' mood and workload in the new Insights dashboard! 🔮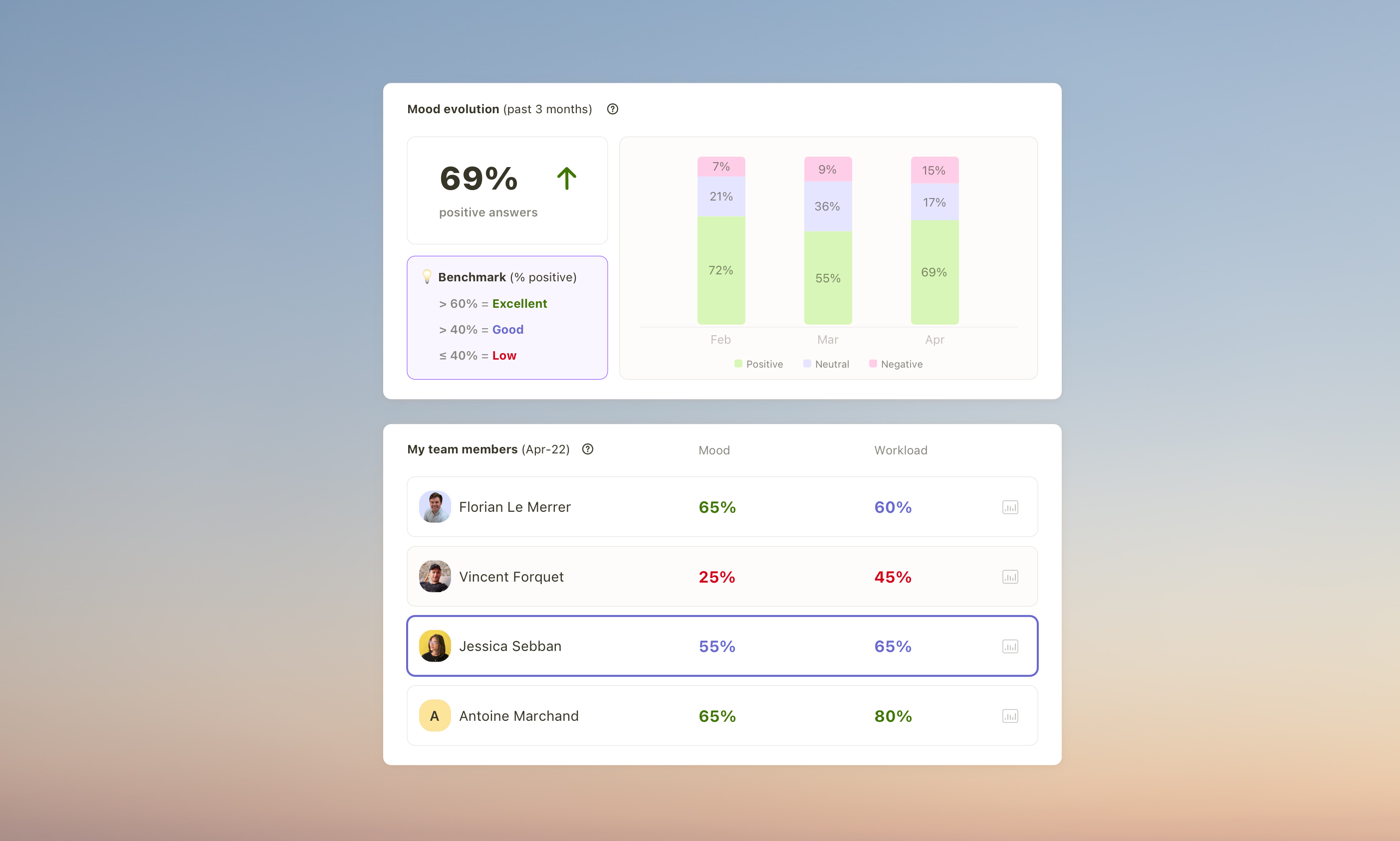 Mood evolution over the last 3 months 📊
In order to give managers a more dynamic and comprehensive view of their teams' mood, we're showing new insights on Popwork with the addition of graphs on the team's current mood and evolution over the last 3 months. With these new insights, we're aiming to give managers an instant understanding of their team dynamics.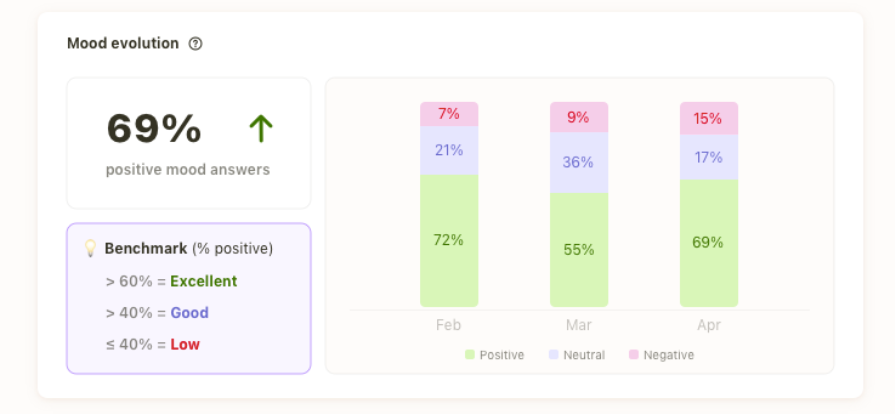 Team members insights table 🔍
We've also added a new team members insights table to help managers identify individual dynamics in the blink of an eye. This chart will enable managers to easily make correlations between team and individual indicators.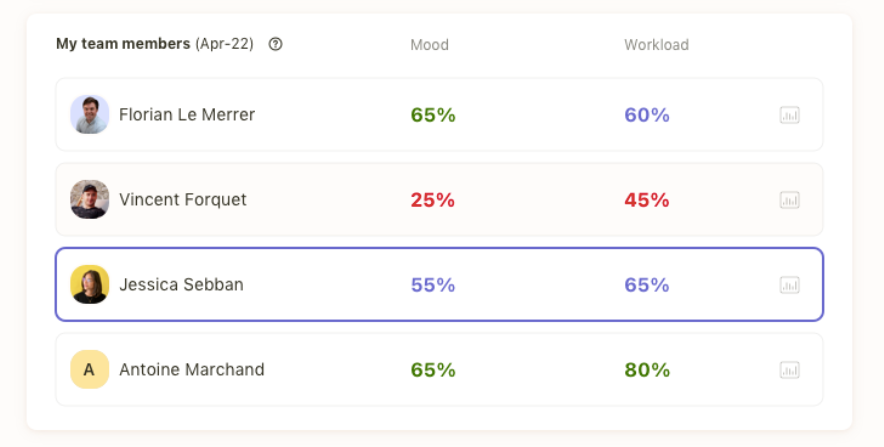 To access these new insights, simply go to your team
Dashboard
.
We'll continue to build on this insights page to give managers all the tools they need to understand their teams and take action when necessary. Look forward to new insights on this page soon :)
Please note that these new insights replace the previous Mood barometer and Workload gauge for which we are building new versions. Stay tuned!
Other improvement:
Fixed a bug preventing some users to access their workspaces after sharing a check-in
The Popwork team 🤟