We have just added a homepage for managers on Popwork... Now, managers will land on their team dashboard when they log in.
To start with, this team dashboard will give managers a clear view on (i) the actions they have to take, (ii) their team's rituals and (iii) some useful management resources.
Soon, we'll be adding an insightful overview of your team's mood.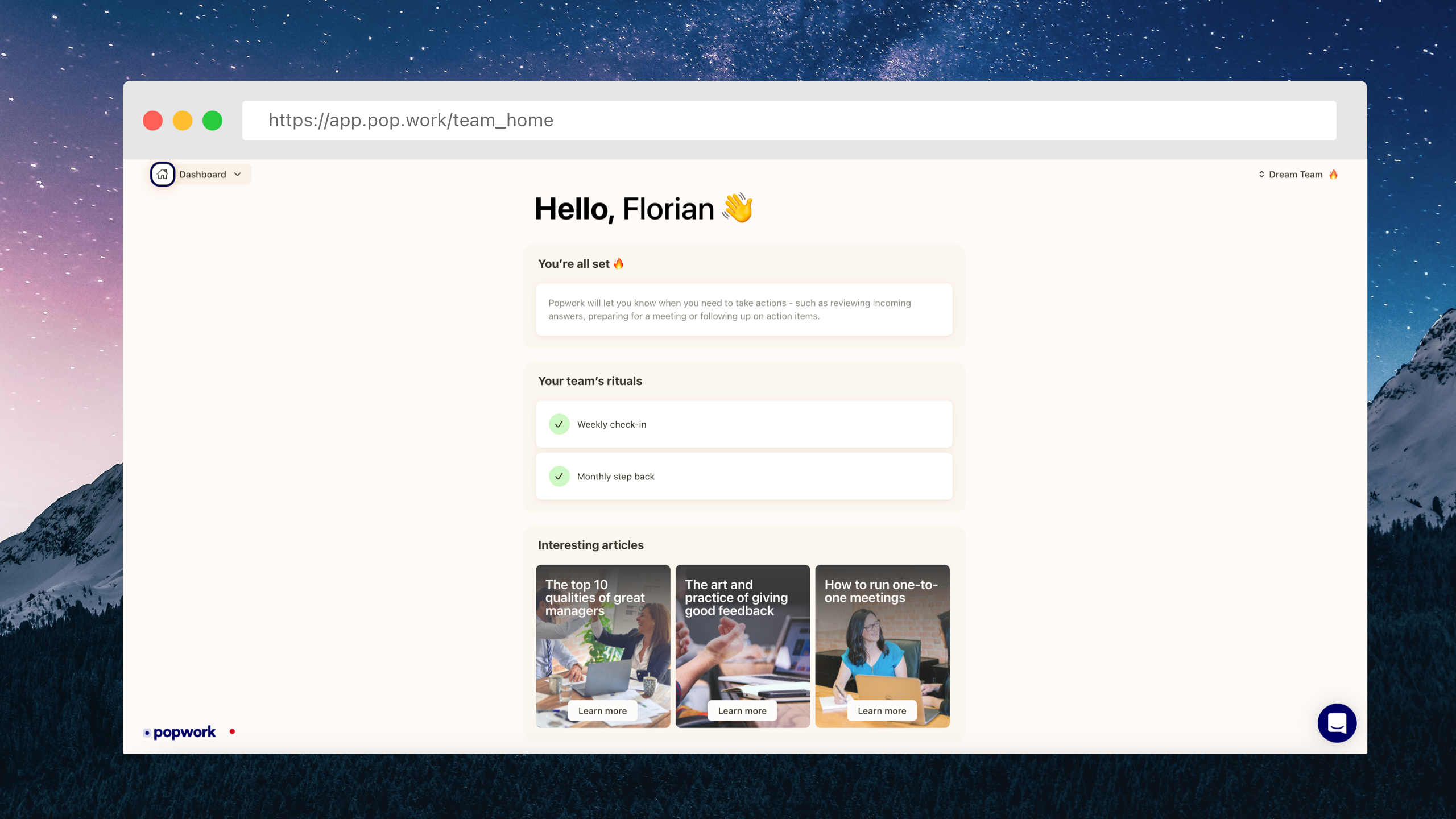 Please check it out! We would love to hear your feedback.
The Popwork team 🤟