We're launching one of the most exciting changes we've pushed to date: a new Popwork workflow for one-to-one meetings.
We've heard your feedback and decided to design a new workflow and workspace to make one-to-one meetings better prepared, more focused and more efficient than ever. With one key design principle: simplicity.
To drive great one-to-one meetings, simply follow Popwork's new three-steps workflow:
Check-in: team members answer questions before the meeting (no change here)
Agenda: managers receive a suggested agenda for the discussion and can edit it
Next steps: managers and teams are invited to define next steps after the meeting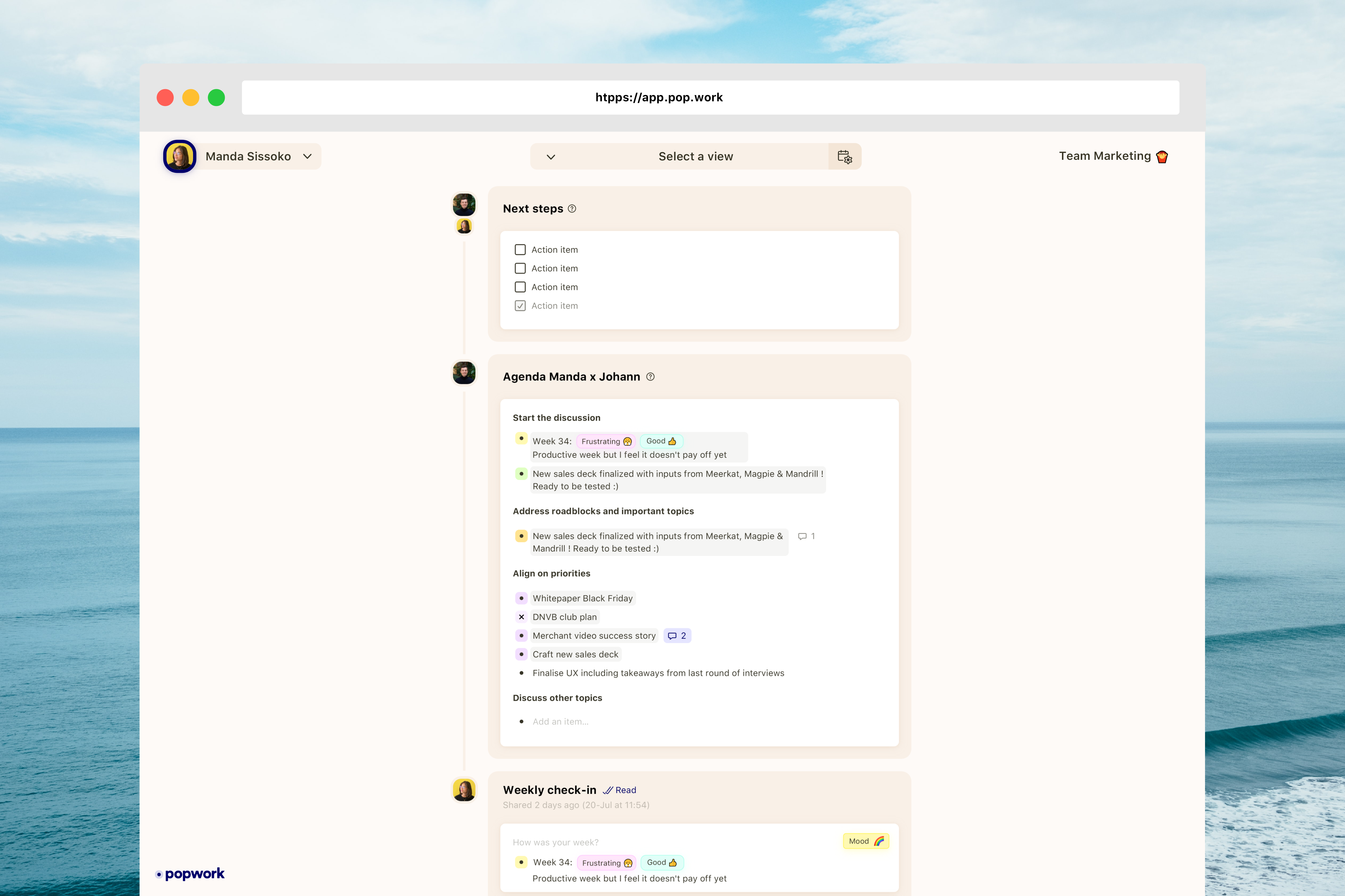 To support this new workflow, the Popwork workspace has also been redesigned in a single feed for more clarity and guidance.
We believe that these are major improvements so we would love to hear your feedback!
If you need any help, reach out in the chat or check the dedicated section in the
help center
. If you are curious about what we're building next, check our
product roadmap
.
The Popwork team 🤟