In real life, one-to-one meetings are often moved by a day or two because one is out of office, or the other has a super important client meeting, and that's ok.
This is why we are introducing an important change to make answering check-ins much more flexible. It's now possible to complete a check-in ahead of time or after its due date.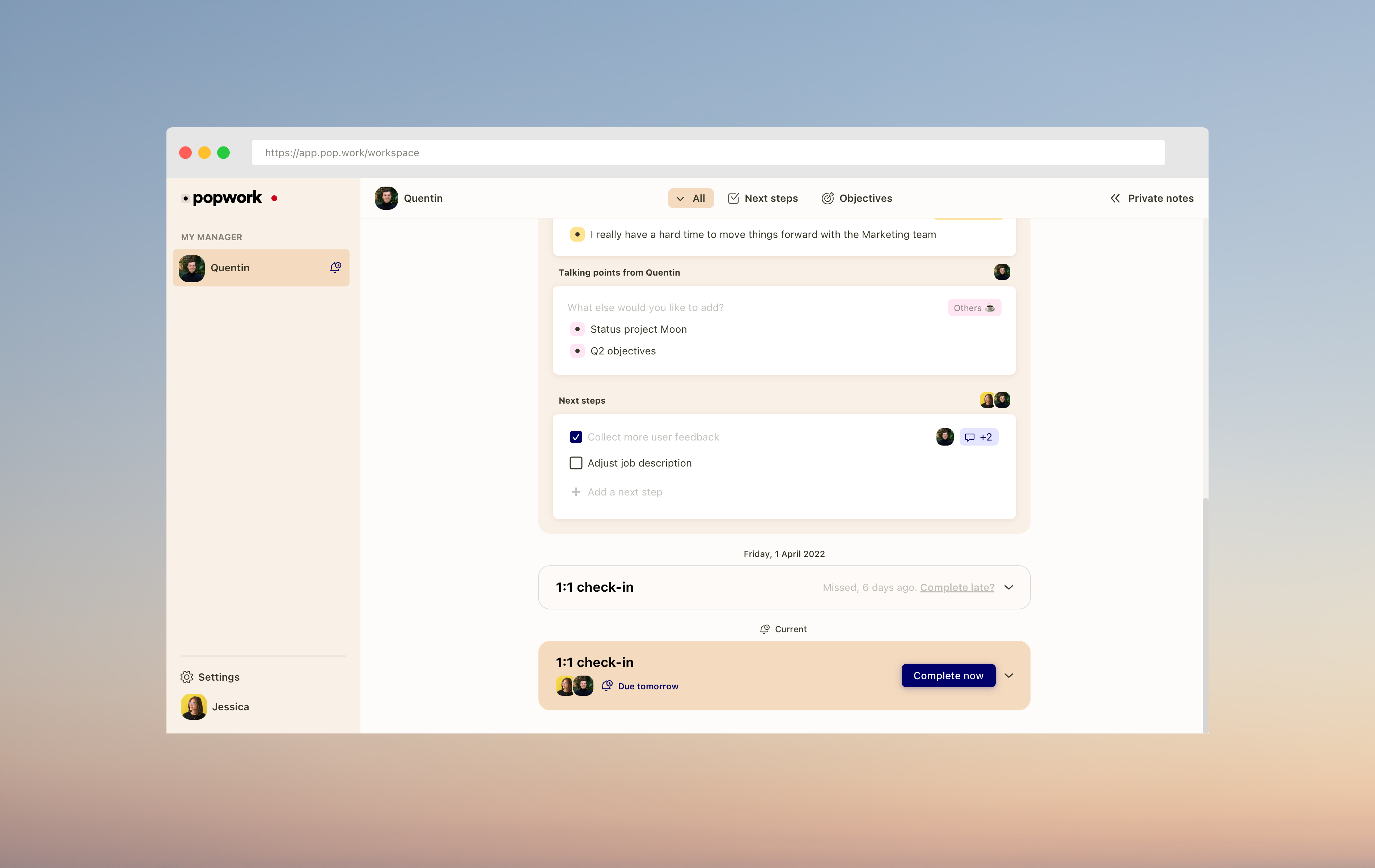 This being said, we are keeping the "check-in window" and reminders which help ritualize one-to-one meetings. However, the ability to answer check-ins ahead of time or late makes the Popwork frictionless and better fitted into your flow of work.
How to answer a missed check-in?
To complete a missed check-in, team members simply have to click on
Complete late
on the corresponding check-in card.

How to answer a check-in in advance?
To start answering the next check-in in advance, team members will need to click on
Prepare
on the upcoming check-in card. Check-in answers are automatically saved as a draft after each step and it is even possible to share the check-in in advance.

Added the check-in questions to be answered by the team member on the ritual card
Added a notification icon in the menu to help team members spot when a check-in is due
Improved the ritual card layout to help better differentiate sections and know who needs to do what
Added a rule to automatically remove expired and uncompleted rituals to free up timelines from empty ritual cards
Added the name of labels on the check-in progress bar
Added visual confirmation of saved content in the check-in panel header
The Popwork team 🤟